About Yeouth
Developed by a cosmetic chemist, with science-backed formulas, we want everyone to experience healthy, confident skin. We deliver truly super products at a reasonable price to give evervone the chance to discover their best skin ever.
GORGEOUS SKIN TAKES TIME
You will not achieve youthful looking skin overnight. Your skin will need time and a consistent routine to give it the nourishment it needs to look its best. This is why a daily skin care routine is important!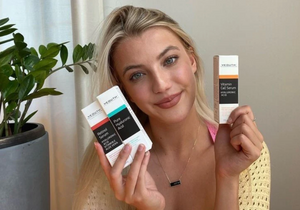 YEOUTH was founded in 2015 by Kevin Mallory, a cosmetic chemist with over 30 years experience. All YEOUTH formulas are developed and products manufactured in the YEOUTH laboratory and production facilitv located in the USA.
Most YEOUTH products are vegan. Non-vegan products are Day/Night Cream (contains snail extract), Neck Firming Cream (contains beeswax and xantham gum), Retinol Eye Cream (contains whey), and Retinol Moisturizer (contains whey).
Yes, all YEOUTH products are gluten free.
We never test on animals.
Yes. All YEOUTH products are hypoallergenic.
All YEOUTH products are manufactured in the USA.